Tracked is a large-scale role-playing game designed especially for MozFest 2018 with its theme "Your Data and You" that puts you in the shoes of different actors in the internet's surveillance economy. Players will model the data tracking ecosystem, demonstrating how the data that platforms collect about us is used to personalize, target, or recommend new content to us. Throughout the two days of MozFest, you'll be invited to complete different activities and challenges in order to score points — but you'll also need to move quickly to avoid being tracked.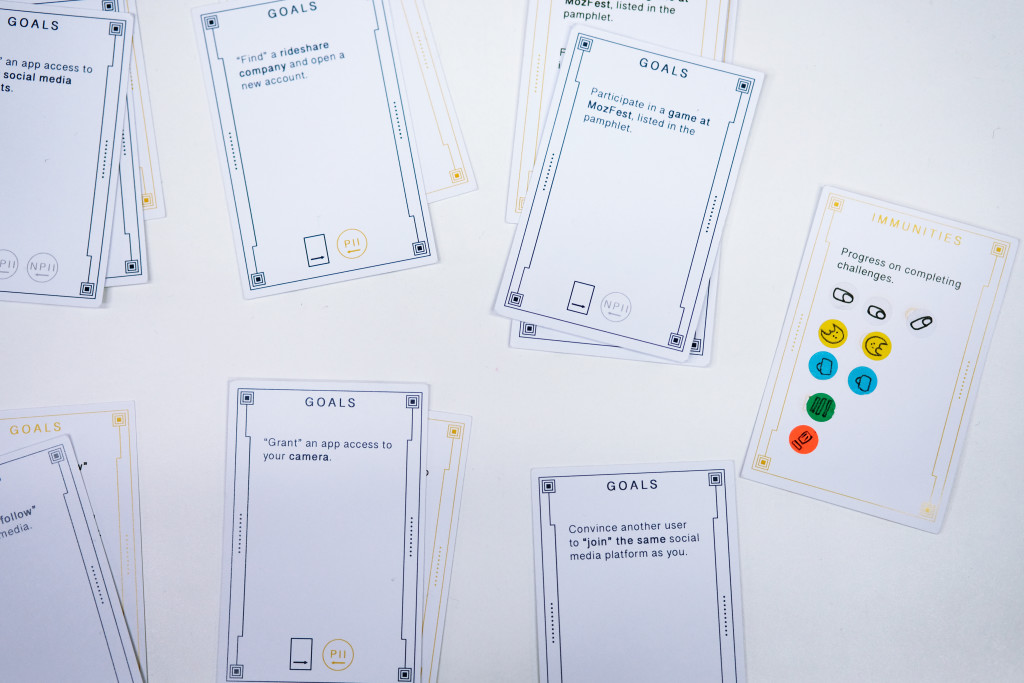 (photos by Becca Ricks)
At a visual level, Tracked seeks to highlight the immense worth of our personal information and how we are giving it away every day. I chose a design that is meticulous and detailed. It should convey the feeling of preciousness. I decided to feature elements and icons of the Art Deco era – somewhat clean and geometric, yet far from abundantly available and ordinary through carefully placed lines and colors.
This is a collaboration with Becca Ricks and Ashlyn Sparrow. You can listen to me talk about the game at MozFest and other things in a The Guardian podcast.
In an effort to open source all material, so anyone who wants to can run this game, too you can download the card designs on github.